A perfect facility for any function
The multi-function building is divided into two areas. The first floor can be used to accommodate local clubs and societies with additional space available to rent for non-community events. Reached by the stairwell in the entrance foyer or via the lift, the first floor houses a fully equipped kitchen to accommodate any functions demands.
The area has access to numerous tables, chairs and screens which makes this floor a perfect conference room. Whilst the abundance of natural light and the fresh modern look would equally make for an excellent environment for exhibitions. We honestly feel that this building has the multi-use qualities for any event.
The ground floor room has bright comfy seating and purpose built computer booths, which house new state of the art laptops, as well as offering desktops access for older operating systems.
The glass windowed front can be closed off by the use of the blinds to give privacy from the road, or to lower the light if using the TV screens or smart board. Additionally, there is an internal sound system with speakers housed in the ceiling to compliment all the equipment. A sink and hot drinks facilities are also available as well as Wifi access throughout the building.
The ground floor can be used by a variety of groups during the day, and provide a greatly needed social space for youth of the area after school and in the evenings.
For information on the facilities available at the Millpool Centre, please contact the manager via our enquiry page. Details of hire conditions, charges and application forms for hire can be download from our downloads section on the front page. Also see the FAQs page for more information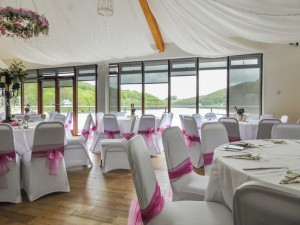 Conferencing
Our facility is a established conference and events centre, set in a picturesque location to ensure a perfect setting for any event. We can accommodate up to 100 delegates, and provide excellent service and equipment.